CLF in the news
Source : http://timesofindia.indiatimes.com/city/thane/Wilsons-disease-patients-b...
Thane: Twenty-six-year-old Janice Mendonca was a part of an outing organized by a support group on Saturday to a water park in the city and actively enjoyed every ride. Nothing exceptional apart from the fact that she is battling Wilson's disease, a genetic disorder for the past eight years. She participated in the outing with 24 others, who are also suffering from the disease.
Mendonca said, "People often look at us as if we are abnormal only because of a defect in a single chromosome. Being with those around me who know what I am going through, I feel like there is nothing we cannot do provided we take our medication and treatment.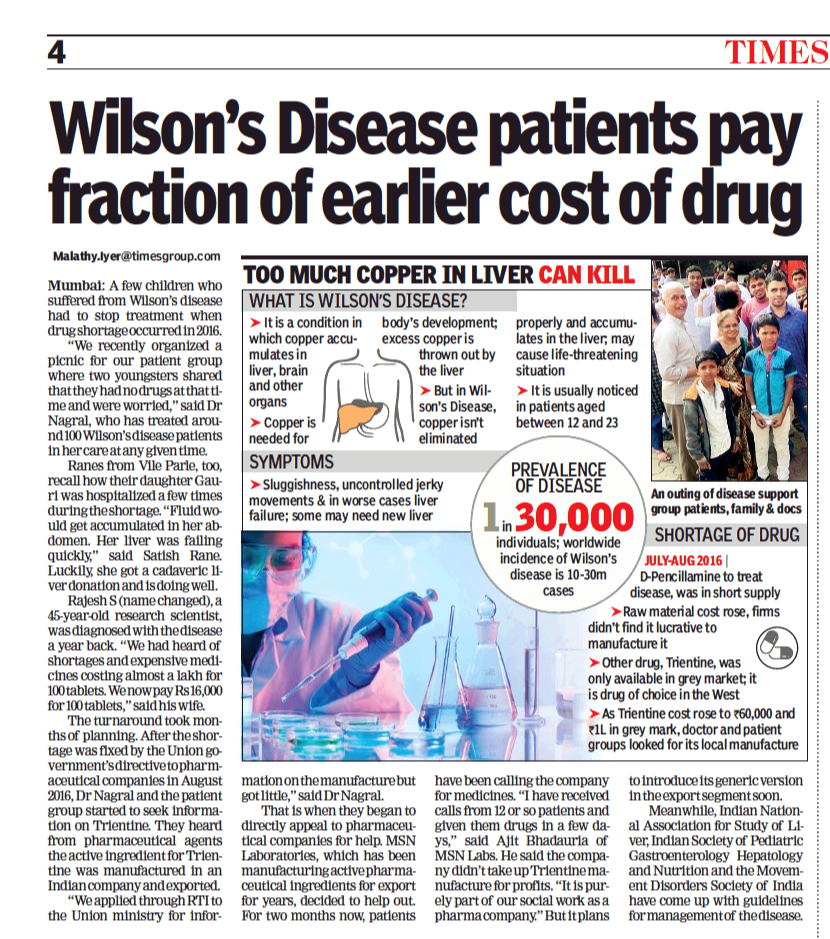 Source: TOI, 17 March 2019
Link to Epaper: https://epaper.timesgroup.com/Olive/ODN/TimesOfIndia/get/image.ashx?kind...
https://timesofindia.indiatimes.com/city/mumbai/hearing-patients-plight-...